Submissions for Cards Against Digital Humanities are coming in! While I don't think we'll have enough suggestions to play this weekend, I'm hopeful we'll collect enough to have a deck ready for our friends at THATCamp Games.
Here's a preview of some of the ideas submitted to date: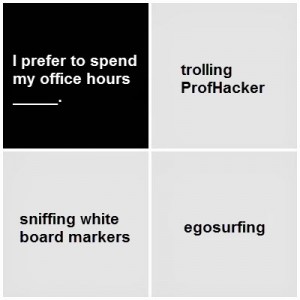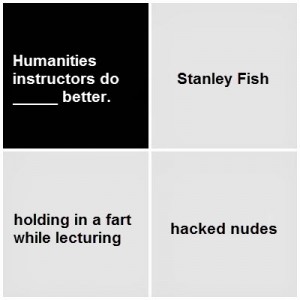 Please continue to share your suggestions, and, if you're not sure what this is all about, you'll find an explanation in this previous post.